Contact us today and we'll help you find the best WiFi solution for your property.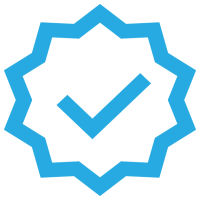 We guarantee that your guests or residents will get a strong connection for all their devices. To achieve this, we have our technicians plot out the optimum location for each access point in order to have the strongest signal throughout your property.
Contact us today to find out why properties throughout the U.S. trust us with their WiFi.
We now service over 200 properties across the U.S.
WiFi Network Installation
The amenities that your guests expect with the reliability and the security that you need are made easily available by ACT at a simple and unbeatable low rate.
LOW RATES ON EQUIPMENT AND INSTALLATION
Out unbeatable low-rate will give you access to industry standard equipment, installation, and 24/7 support.
LIABILITY MANAGEMENT AND DISCLAIMER PAGE
ACT provides end-user terms of service, data compliance and usage controls that eliminate your legal liabilities associated with offering a wireless network at your business. We will provide a WiFi access liability disclaimer page that will meet all your ends and requirements.
ACT will work with you to find the best access point arrangement s you will get the coverage you need with strong signal throughout your property.
RELIABLE 24/7 INTERNET SUPPORT
Our technicians are available 24/7 to assist your guests. In case of any WiFi disruptions, your guests will have an opportunity to call and to talk to us directly.
FAST, RELIABLE AND SECURE
Consistent connection to a network designed for steady speed. ACT is committed to provide a hassle free WiFi access experience. We manage everything from start to finish so that you can keep your focus on your core concerns, satisfying your guests.
We enable you to control and limit bandwidth for an equally pleasing browsing experience for each guest. This helps to ensure that your network continues to operate smoothly and that bandwidth is shared optimally.
"The Wifi is working consistently EXCELLENT and our guests have nothing but great things to say. Best Western has new brand standards for 2017 and because our internet scores are currently above Best Western's North American Benchmark, we do not have to make any changes!"
"We had a trainer in at Country Inn in Forest Lake, MN. He has worked for years in Hotel and Hotel reservation centers. He had no knowledge of our past problems with internet but praised our speed and connectivity. Just wanted to let you know our positive feedback on your work. I can not be more grateful."
Does ACT provide service in my area?
ACT guarantees service from trained, professional technicians in the continental United States, Canada and some European Countries. In other areas, we'll work with a network of local IT contractor or hotel staff to service the property, or send an ACT technician for an additional fee.
We generally do not. Our pricing is one of the best in the industry especially for the standard of excellence you receive. Our only discount is a multiple property discount for ownership of 5 or more properties. You must sign up all those properties at the same time for the discount to apply.
What is ACT's cancellation policy?
30 Days. That's right. If you are not happy with our service and doesn't meet your needs, You can cancel at any time, with 30 days notice, and receive the remaining year's balance as a refund. We also reserve the right to also cancel the contract at any time for abuse and non payment.
1. ACT requires a an incoming Internet connection from your local Internet Service Provider (ISP) for the guest network; ACT is not an ISP. We use this Internet connection to provide great, reliable high-speed wireless Internet access throughout your property. Your ISP will bill separately. Note that ACT network speeds are limited to your ISP's speeds. We'll work with you to determine the amount of bandwidth required at the property, and recommend upgrades when needed.

2. Any additional Ethernet cables and related labour (if required) are the sole responsibility of the property. ACT will advise on where cables need to be run to guarantee a strong signal. If required additional charges will apply for all extended cable runs.

3. Initial installation and upgrades require an additional fee.